Y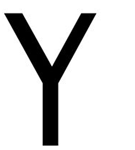 1

Yankee bond

A USD-denominated bond issued in the US by a non-US entity.

2

Yankee CD

A Yankee Certificate of Deposit (Yankee CD) is a USD-denominated Certificate of Deposit issued in the US by a branch or agency of a non-US bank.

3

Yard

A financial term meaning one billion (1,000,000,000).

Example: This FX trader is buying a yard of U.S. dollars.

The term is derived from the term milliard. In several European languages, 1,000,000,000 is one milliard.

4

Year-End Dividend

A dividend paid at the end of the trading year.

5

Yearling

A local authority bond issued for one year.

6

Yellow Knight

A company that made a takeover attempt but is now discussing a merger with the target company instead.

7

Yen ETF

An Exchange-traded Fund (ETF) that invests chiefly in yen-backed assets or holds the currency in interest-bearing accounts that pay the current money market yields in Japan.

8

YOY

YOY is short for Year Over Year.

Year Over Year is a method of evaluating two or more measurement events to compare the results at one time period with those of a comparable time period on an annualized basis.

Example:

The revenues of this company increased for the third quarter on a YOY basis for the last five years.
The average YOY return for this fund is 15%, taking into account each annual return since the fund was created.

9

YTW

YTW is short for Yield To Worst.

Yield To Worst is the lowest potential yield that can be received on a bond without the issuer actually defaulting.

10

Yo-Yo

Yo-Yo is slang for a market characterized by very high volatility, where prices are bouncing up and down.

It is a reference to the toy yo-yo.